Cornish Honey from Cornish Black Bees
Honey for Sale
Our Cornish Black Bee Honey from the Tamar Valley is sold in gift packs of two 227g Jars. Our Honey has a mixed floral/hedgerow flavour. Raw cold filtered honey, where some pollen remains, is believed to be beneficial to those who struggle with hay fever. We bottle our honey specific to each apiary which means there can be subtle differences in areas which change according to the season.
We allow our Honey to ripen before it is bottled giving the unique flavours time to develop. Our soft set honey is seeded with honey crystals whilst reducing the temperature slowly allowing the honey to set giving a smooth texture with a rich flavour.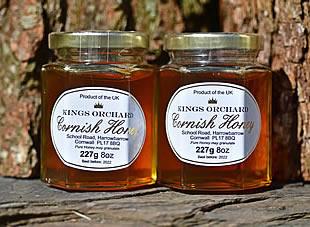 Clear Honey Gift Pack
Two 227g (8oz) jars of clear honey
£12.00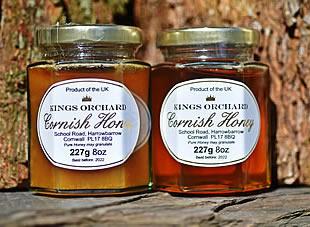 Clear Honey and Soft Set Honey Gift Pack
Two 227g (8oz) jars of honey - one clear honey, one soft set honey
£12.00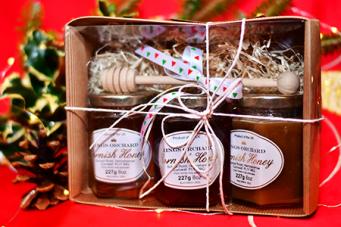 3 seasons of honey
3x 227g jars of Cornish honey (early /main/late) Gift wrapped with drizzler
£19.50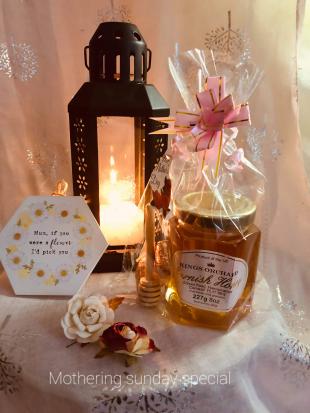 Mothering Sunday surprise
A jar of clear Cornish Black Bee honey, gift wrapped with a drizzler and chocolate hearts.
£6.50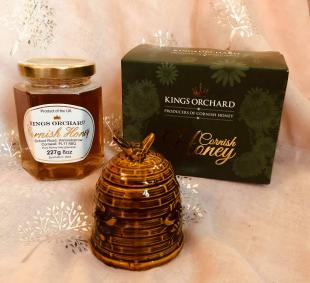 black bee honey and ceramic honey pot
clear honey and china honey pot colour may vary, limited availability
£15.50